Rocket League 2D - 2 Player - Alpha
2D Rocket League: Physics Update v1.1
---
v1.1 PHYSICS UPDATE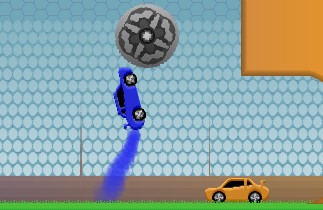 After 3 years, I am back to working on this game because you all deserve updates!

This update is titled Physics Update, but it also contains a lot of other stuff -- so make sure to read it all! At the bottom I also mention new features coming in future updates.

Physics Customization
You can now modify the Car and Ball physics, by choosing between the presets given in the main menu: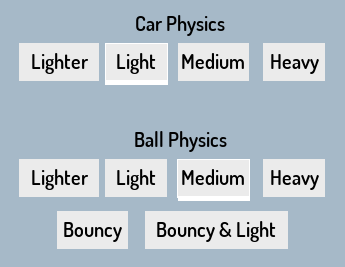 "Medium" is the one that was default for cars previously. After creating "Light", I realized how much better it was, especially for aerials; so it's now the default car preset.
I'm hoping you guys will enjoy the "Bouncy" ball presets. While they're not good for aerials, it's definitely a fun alternative for two player chaos!

Car Changes
Cars now have brakes, which can be triggered by pressing "S" (P1) or Down (P2). This allows for much better control while chasing the ball.
-

Player 2 can now use the Control key for boost, as many players had reported that they didn't have the Num 0 key on their laptops.
-

The car hitbox is now much flatter from the front, which results in more stable aerials!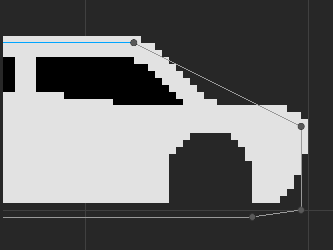 Aerial Points
Performing an aerial will now give you points, and your highest points will appear on the HUD.
More Updates
Added a new HUD for showing score.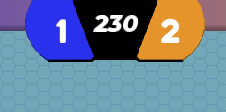 Added a holy Volume Slider to protect your precious human ears.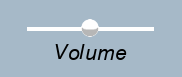 Added audience in the background that cheers when you score a goal or perform a long-lasting aerial.

Other Fixes
The colors are more bearable now -- reduced the saturation
Fixed the uneven ground, so now your car will not rotate randomly while driving like fighters in Smash Brawl getting tripped
Future
To briefly touch on the next update, it won't come out too soon, but I will keep working on it in my free time. My main priorities for that version are an AI bot to play against, a new arena for solo practice, and new cars & boosts.
Thanks for reading! Hope you enjoy the game, and a big thank you to Psyonix for creating the original Rocket League!

Files
RocketLeague2D.zip
Play in browser
Dec 14, 2020
Get Rocket League 2D - 2 Player - Alpha